Strong characters, old questions, the surprise of sex, life and death . . . The Mystery of Miss Tree and Mr E is a book for word lovers . . . a book of offbeat adventure, speculative fiction and discovery at play.

The stories from 
The Mystery of Miss Tree and Mr E
 have been added to, harvested, newly edited and released under a separate title: 
Stories from the Road. 
Tantalizing, barely-out-of-reach realities are given a large stage in the storybook. Love battles whimsy, dismay and hope struggle for primacy in the poetry and essays. 

Set aside a couple of hours for the title novella. Settle in as our human chronicle takes on a new epic luster ... and becomes a journey again.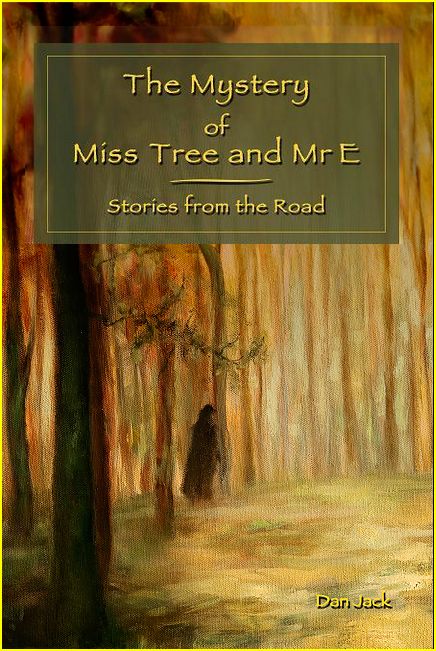 Storytellers are liars; poets are too. We give words to animals, voice to the wind; we generate lines for the mountains and stones to speak. We feign conversation with God, fake third person omniscience and pretend the heart of man means more than its daily spikes and plodding rhythmn. We talk as if it were love's abode, when it is in fact nothing more than corridors echoing with the organ music of life, not love. We are liars just as the prophets were, but we are storytellers, so that's what we do.

Proem: The Mystery of Miss Tree and Mr E