Born in Colorado, I was raised in Oregon where green is a way of life. A wide variety of jobs, and places lived, have served to feed my curiosity, the one nagging inspiration that continues to get me up in the morning. Bartending was my favorite gig.

I need music; people-watching is my favorite pastime. A lifelong fan of quotes, I use them extensively in my newsletter/blog, the 
Wordgrove Post & Review
.
 Words have been the love of my life, and I have been satisfied to live my life alone with them. 
I do not believe my way to be the best way, let alone the only way. Nor can I believe that God favors one practice of religion over another among her children. The standard that matters is that all-embracing yardstick meant for the stars.

Yours truly,

Dan Jack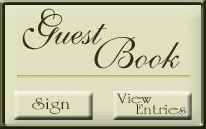 Short Stories - Four from The Grove

Before you commit ... a taste

          How I write what I write about

comes a knock

There's been a death; but what if it's not a curse, and not a release, but a graduation. Two retired scientists approach the widow - their conversation.

Bartok and the Bard at the Bar None Saloon

"...all are included: good and evil, victor, victim, all the stories and everyone. All are included, or the truth means nothing at all."

Last Train to Clarksville

A train ride, a fated meeting, an unexpected ending.

Echo World

"Truth is a language like any other, and if a man does not speak the truth, then how can the truth be told him?"